Vic/Tas: PLA National Park of the Year: Wilson Botanic Park (Casey, Victoria) - Guided Tour + Seminar
Venue
Wilson Botanic Park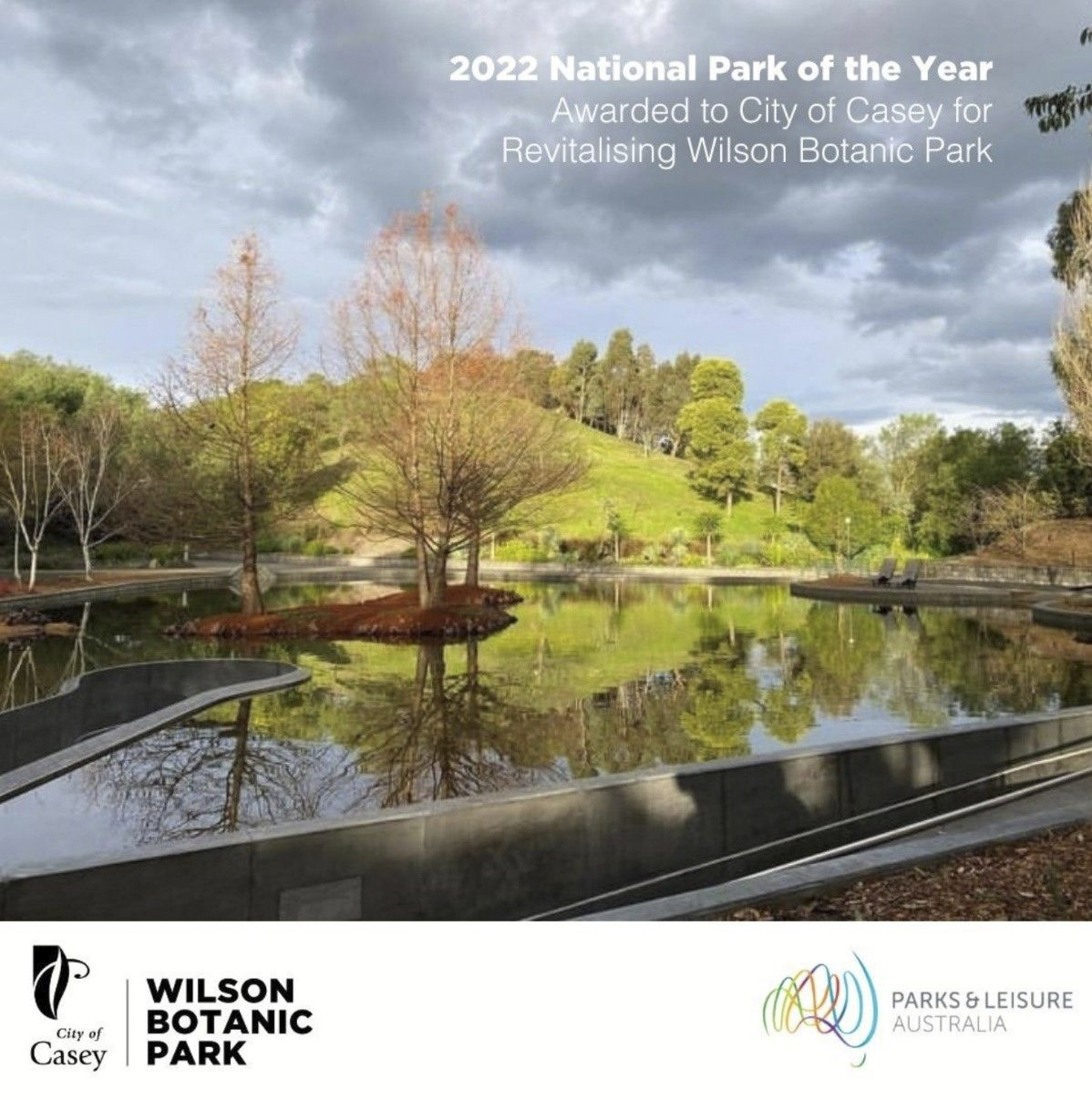 The City of Casey's Revitalisation of Wilson Botanic Park during covid-19 saw them win the PLA 2022 National Park of the Year award. The Park placed the environment and people first, supporting the community's heightened reliance on open space, through rare species planting, bird attracting area, pop-up café, signage, amenities, paths, smart bin, park and ride, stormwater harvesting and a visionary sunken walkway into Lilypad Lake. With 39 hectares to be explored, the park has over 1000 native and exotic plants species, and over 80 different species of birds.

CELEBRATING PARKS WEEK WITH 2022's PLA PARK OF THE YEAR
Join us for a guided tour and seminar showcasing all Wilson Botanic Park has to offer and exploring how the City of Casey managed the revitalisation project in the midst of a pandemic.